Action ALWAYS speaks louder than words. Especially Eco-Action!
Kat Kid Adventure is always looking for ways to engage young minds about taking positive eco-action. Encouraging better eco-habits through infotainment.
We've conducted eco-workshops and eco-programs with kids in schools, at fairs, and in the last year, even over Zoom. 
So consider this your invitation to join us on a Kat Kid Adventure. Together we can raise a generation of Eco Champs. We need like-minded parents, neighbors, and teachers everywhere to join us on this journey. 
We're happy to customise an eco-workshop or eco-program for your community, school, group or troop. Don't be a stranger, give us a shout! In the meantime, check out our most popular eco-workshops and eco-programs!
Kat Kid Adventure eco-workshops are one-hour interactive sessions designed to be used at home, "Outschool" style.
Your kiddo will have fun while learning tangible eco-actions they can use every single day. 
Learn all things climate, how it's changing and how it impacts our lives, every single day through art. Become a climate ARTivist by decorating your very own tote bag with your personalized climate message!
Ready for an outdoor adventure with your family? We'll help you plan a plastic-free picnic with games and snacks too!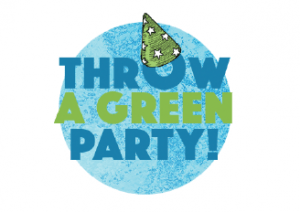 Learn how you can throw a birthday party with no single-use plastic! We'll plan snacks, decorations and games to have a FUN party that's also plastic free!
Kat Kid Adventure eco-programs are school-based activities that are tailor-made to achieve your school's eco-learning objectives.
Your students will have a fun, engaging eco-adventure while participating in a series of activities over the course of a day, week, month or even semester.
Whether your school or community is hosting World Ocean Day, Earth Week or Plastic Free July, we're happy to customise a school eco-program for any eco-celebration.
Contact us to discuss how we can get your school started on an eco-adventure. Check out some examples of the eco-programs we've created!