Wanted to be an astronaut. Then a pirate. Now an astro-pirate!
Mia's adventure: To get all her classmates to say NO to plastic straws.
Welcome to Kat Kid Adventure
Knowledge-is-power, our-kids-are-gonna-kick-some-ass lifestyle brand for kids. 
We're on a mission to raise a generation of eco champs, with you. 
Global warming is real and is affecting all life on Earth. As parents, we want to leave a better planet for our kids…. and better kids for the planet. And we know we can't do it by ourselves. 
"We need like minded people- parents, neighbors, teachers, uncles, cooky cousins, aunts and eco champs everywhere to join this journey. But we know, even well intentioned adults are busy. That's why we've created an easy "toolkit" that will help kickstart fun eco-conversations between  adults and kids." 
We believe it's never too early to learn, discuss and take eco-action, so we've started with the youngest, wildest and funniest: Elementary school kids! We collaborate with parents and teachers to educate inspire our kids to take small, responsible, eco-friendly actions. 
We use consciously made lifestyle products to tell stories about pressing environmental issues to kids. And provide fun eco-challenges for the whole family to contribute towards protecting the environment. 
We are proud to present our new products. Here you can check out all of the latest products. 
Customers' favorite products this week. What's so special? Check it out! 
#OUROTHERMOTHER COLLECTION
We support ALL mothers, especially, Mother Earth!
Proceeds from this limited edition collection go to support mom-lead climate organizations.
Shop to support ALL mothers.
We love our Eco Champs and they love us! Oh wait, they also LOVE having their own name on a tee or bottle!
Shop My Eco Love Collection
FREE SHIPPING
Don't worry! The orders always arrive on time.
FREE RETURNS
All returns are subject to verification of original sale.
GIFT CARDS
The perfect gift for everyone, it is a gift card.
Small, positive eco habits can create lasting change.
We help kids Reduce what they are already using. Reuse what
they already have. And challenge them to Rethink new solutions
to old problems.
Join hundreds of kids to send a message to our
#DearMrPresident.
No one is too big to listen, and no voice too
small to be heard.
Want to support your kiddos but don't know anything about
climate change? Check out these handy,
easy-to-understand climate resources and eco-tips we
created for awesome parents, just like you – no climate
knowledge needed!
Our single-minded purpose is to raise a generation of Eco Champs.
Kat•tu•ma•rum was founded on the belief that it's never too early to learn, discuss and act on the state of our planet.
Kat•tu•ma•rum will feed the minds of kids, parents, teachers and anyone interested, with current data and future trends about the health
of the planet.
Kat•tu•ma•rum will do so via products and programmes that are designed, crafted and produced with the cleanest conscience.
Kat•tu•ma•rum strives to enlighten and empower people. And to always close the loop with actionable change.
We believe it's never too early to talk to our kids about the state of the planet.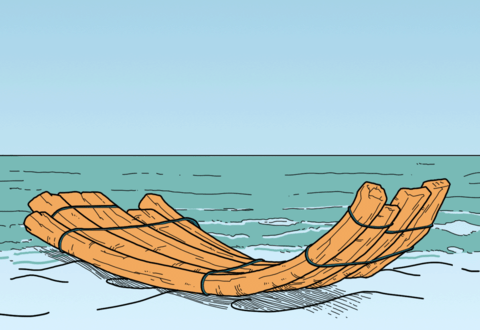 Get your weekly dose
of fun eco-tips.
Read and subscribe to our
newsletter.