WE ARE IN A #RACETOZERO. JOIN US!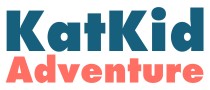 COP26 was the most important climate summit since the Paris Climate Agreement. And at Kat Kid Adventure, we collaborated with Race To Zero, a United Nations-backed global campaign to amplify kids and youth voices to world leaders. 
Even though COP26 has concluded, we invite kids and youth to share their vision for a better planet by telling world leaders what they want ZERO of!
All you (kids!) have to do is:
Decide what you want to be ZERO!

Air Pollution? Carbon emissions? Wildfires, trash or excuses? Think about what irks you the most!

Share it with us!

Submit your drawing or essay using the "upload submission" button below.

Post on social media, tag @katkidadventure and encourage others to join in! 
We can't wait to see what you want to be ZERO for a cleaner, bluer and greener planet!
Parents, aunts and uncles, check out the Campaign Instructions (below) for info to help kick-start eco-conversations with your budding eco-champs and encourage them to complete the coloring sheet or write a Race to Zero essay! 
Teachers, if you'd like to host a Race to Zero workshop with your students, please get in touch! We've hosted several interactive sessions with students from 7 to 17 from India to California. Check out some reviews below.
The session has lit a fire in me to save our Earth and to protect our future
The session made me understand the severity of climate change. It made me realise the urge to change our lifestyle to save our only planet.
It was useful for me. I have gained some knowledge, like about the Paris Agreement and the international meeting which is going to come soon. I have also become more cautious about using daily alternatives, which can contribute to climate change
All submissions will be shared on Kat Kid Adventure social media channels and with the Race To Zero team!
submissions from eco-champs