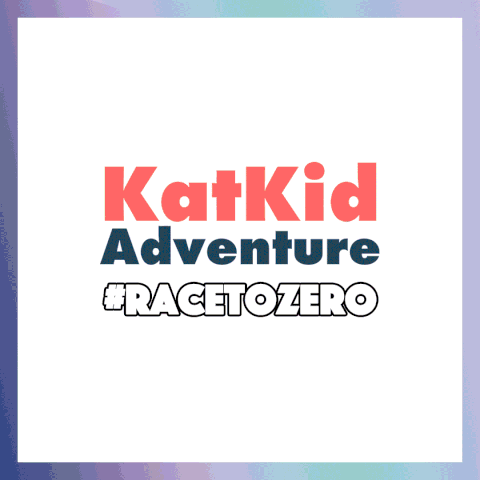 We are in a race to ZERO and we invite YOU to join us.
Stronger floods. Extreme droughts. Widespread wildfires. Climate change is impacting all of us. Every Single Day! And it's time we use our voices to tell world leaders to reduce carbon emissions to ZERO.
Kat Kid Adventure is collaborating with Race To Zero, a United Nations-backed global campaign to amplify youth voices leading up to and during the UN Climate Summit, COP26, in Scotland.
All you have to do is:
Decide what you want to be ZERO! Air Pollution. Carbon emissions.
Wildfires. Trash. Excuses. Think about what irks you the most!
Share it with us! Submit your drawing or essay on the form below
Post on social media, tag @katkidadventure and encourage others to join in!
All of the messages we receive will be shared on our social media channels and with the Race To Zero team, who will take these messages to decision makers at COP26.
The Campaign Instructions (below) includes information for parents to have eco-conversations and encourage their budding eco-champs to complete the activity sheet or write a Race to Zero essay.
We can't wait to see what you want to be ZERO for a cleaner, bluer and greener planet!
submissions from eco-champs