Action ALWAYS speaks louder than words. Especially Eco-Action!
Kat Kid Adventure is always looking for ways to engage young minds about taking positive eco-action. Encouraging better eco-habits through infotainment.
We've conducted climate change workshop and eco-programs with kids in schools, at fairs, and in the last year, even over Zoom. 
So consider this your invitation to join us on a Kat Kid Adventure. Together we can raise a generation of Eco Champs. We need like-minded parents, neighbors, and teachers everywhere to join us on this journey. 
We're happy to customize an eco-workshop or eco-program for your community, school, group or troop. Don't be a stranger, give us a shout! In the meantime, check out our most popular eco-workshops and eco-programs!
Kat Kid Adventure eco-workshops are one-hour interactive sessions designed to be used at home, "Outschool" style.
Your kiddo will have fun while learning tangible eco-actions they can use every single day.
Join us for a guided, hands-on workshop to learn and practice strategies to have fun, meaningful conversations about climate change with your kids.
This Earth Day, Kat kid Adventure and The Cloud Project are challenging kids to be Energy Savers for Flip the Switch when they leave the room!
Join us for a fun-filled, 4-session eco-workshop on how to go plastic-free and protect our oceans from plastic pollution.
Learn all things climate, how it's changing, how it impacts our lives and what will happen in the future if we don't act now. Become an Eco-Champ today!
Ready for an outdoor adventure with your family? We'll help you plan a plastic-free picnic with games and snacks too!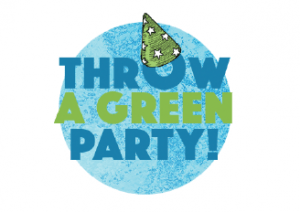 Learn how you can throw a birthday party with no single-use plastic! We'll plan snacks, decorations and games to have a FUN party that's also plastic free!
Learn all things climate, how it's changing, how it impacts our lives and what will happen in the future if we don't act now. Become a ZERO Hero by joining the Race To Zero campaign…
Kat Kid Adventure eco-programs are school-based activities that are tailor-made to achieve your school's eco-learning objectives.
Your students will have a fun, engaging eco-adventure while participating in a series of activities over the course of a day, week, month or even semester.
Whether your school or community is hosting World Ocean Day, Earth Week or Plastic Free July, we're happy to customise a school eco-program for any eco-celebration.
Contact us to discuss how we can get your school started on an eco-adventure. Check out some examples of the eco-programs we've created!